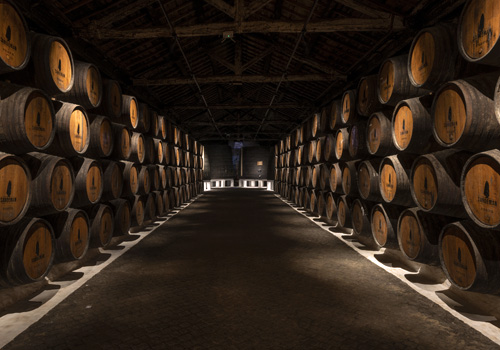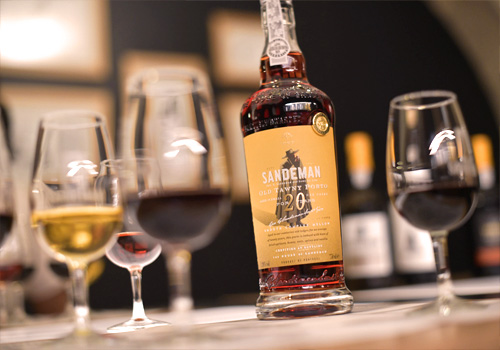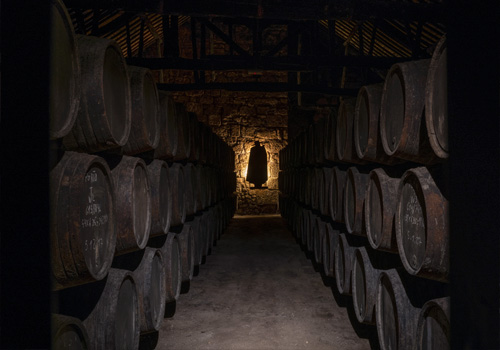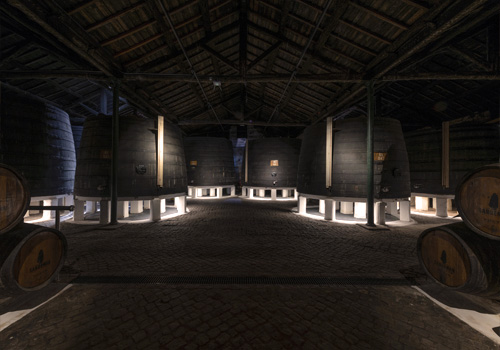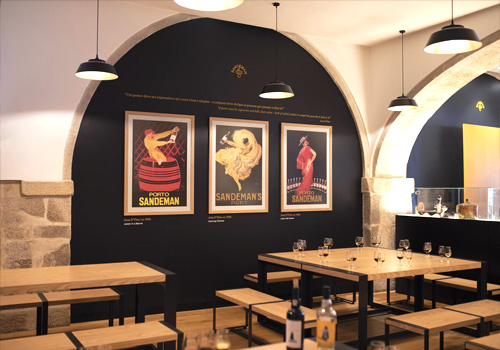 Founded in 1790 in London Sandeman is the world leading Porto and Sherry wine brand, widely recognized by its famous icon trade mark, the Sandeman Don (1928), a symbol of quality, heritage and prestige.
Proudly facing the Historical Centre of Oporto, in an 1811 granite building, overlooking the Douro River, The House of Sandeman invites you to an experience full of mystery and sensuality in a traditional and yet cosmopolitan environment. The Sandeman Museum takes you back to London, where George Sandeman, a young Scotsman, decided to start dealing with Porto and Sherry wines. An impressive collection of paintings, photographs, ceramics, antique bottles, and other memorable items tells you a fascinating story through an interesting exhibition.
A professional and charming team, dressed in the Portuguese student's cape and Spanish sombrero hat, just like The Don, will guide you through the cellars explaining Porto Wine history and how the wine ages and matures through time.
Later, in a stylish Tasting Room, Rubies and Tawnies can be enjoyed in a special moment.
TIMETABLE
March to October
10AM - 12.30AM / 2PM - 6PM
Everyday


November to February
9.30AM - 12.30PM / 2PM - 5.30PM
Everyday
SANDEMAN
Largo Miguel Bombarda, 3
4400-222 Vila Nova de Gaia

Tel: +351 223 740 533 /34/35
Fax: +351 223 740 594


GPS: 41º 8 15,47N/ 8º 36 44,82W
Google Maps Location