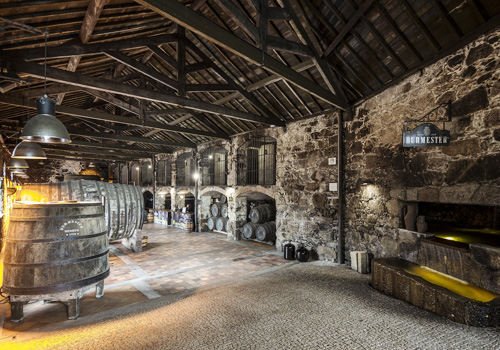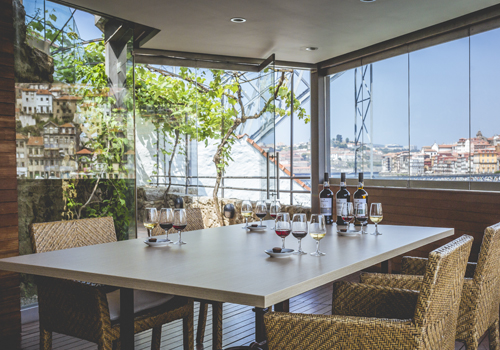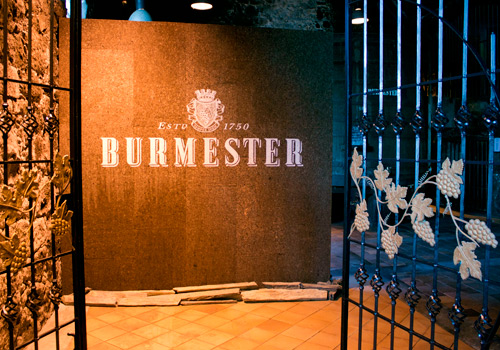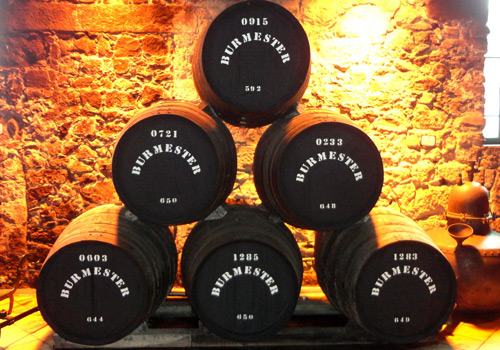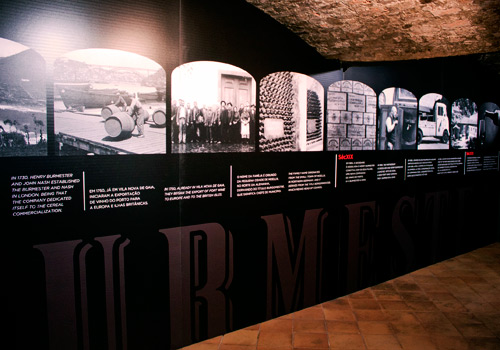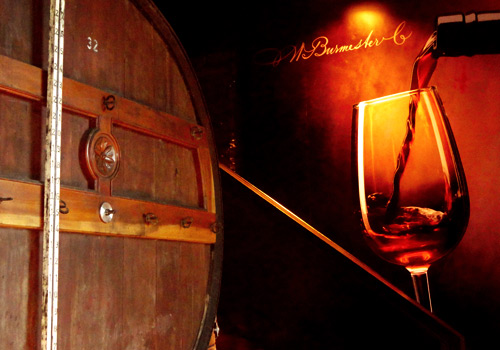 The Burmester lodge, the only lodge in Gaia with natural light inside and with a water stream running in its interior, is located next to Luiz I Bridge, in the lower deck, in Gaia's riverbank. Guided tours are run across our historical warehouse still with secret corners to be found. It looks as though Henry Burmester, the founder, is still walking around waiting to show us one more cask or even his amazing Vintages cellar. When we believe we can no longer be surprised, the atmosphere of a place and the personality of a brand carry us into another historical journey. By the river, next to Luiz I Bridge, the one designed by Teófilo Seyrig, one breathes the perfume of Port Wine...… Wine store, tasting room and the outer terrace take us back to the present time. Yet, in our memory, this magical place will not be forgotten.
Points of Interest:
> oldest vat in the group (1883)
> Historical Vintage cellar (Just for private tours)
> Ageing warehouse
> Wine board
> Ancient machinery Museum
> Previously used cask - cooperage art
> Terrace (Just for private tours)

Offers:
Classic Tour
– Guided tour through the cellar + tasting of 2 Port Wines (a white & a red )
Premium Tour
- Guided tour through the cellar + tasting of 3 Port Wines (Fine White, Sotto Voce and 10 year old Tawny) paired with Arcádia's bonbons
Languages: Portuguese, English, French, Spanish, Italian and German (bookings on request, upon availability)
Free admission for children aged 6 or under.
50% off to children aged 7 to 17, no tasting.
Underage children need to be accompanied by an adult
The tour + tasting have a duration of around 45 minutes.
TIMETABLE

April to October
10AM -7PM
Every day
(last tour 6.30pm)

November to March

10am- 7pm

Every day

*

(last tour 6.15pm)

* Exceto 25 de Dezembro e 1 de Janeiro

BURMESTER
Largo da Ponte D. Luíz I
4400-111 Vila Nova de Gaia

Tel:+351 913 288 994
Fax: +351 913 288 985


GPS: 41º 08 21,00N / 8º 36 31,70W
Google Maps Location